Breaking 1996 PEUGEOT 405 LXTD 1905cc: near Contact us direct to get BEST PRICES : Telephone Parts : 07099 851800

STOP!
Cannot Find what your Looking For?
1. Make a Free Part Request to over 200 Breakers Nationwide, RECEIVE QUOTES IN MINUTES!
2. Or we can Show you more cars Breaking?
Get Free Quotes
Show More Cars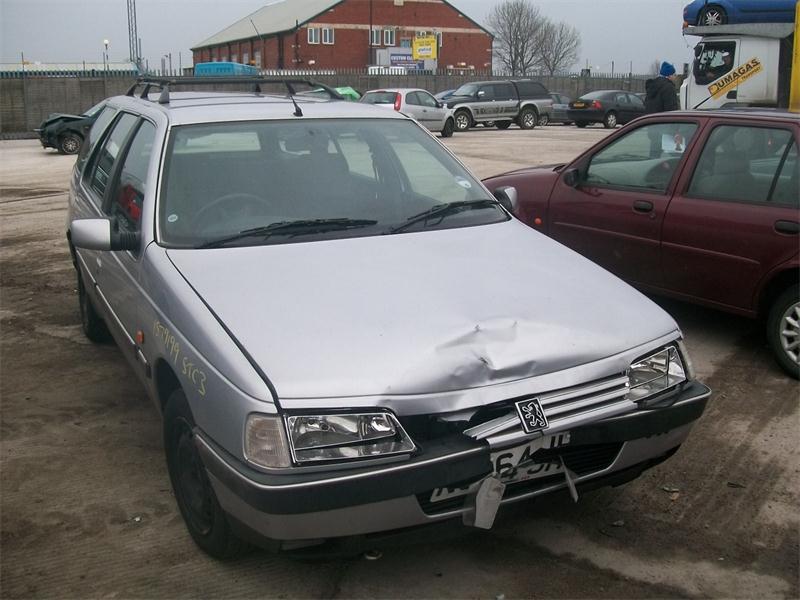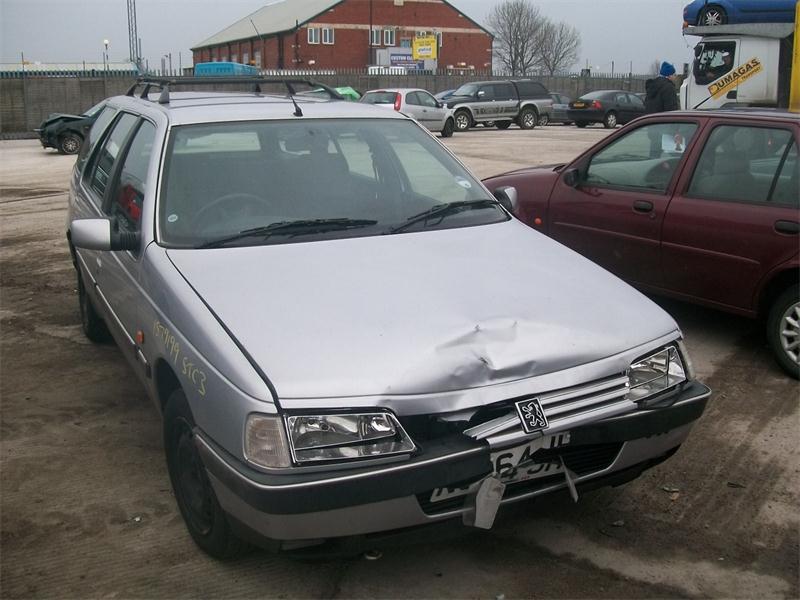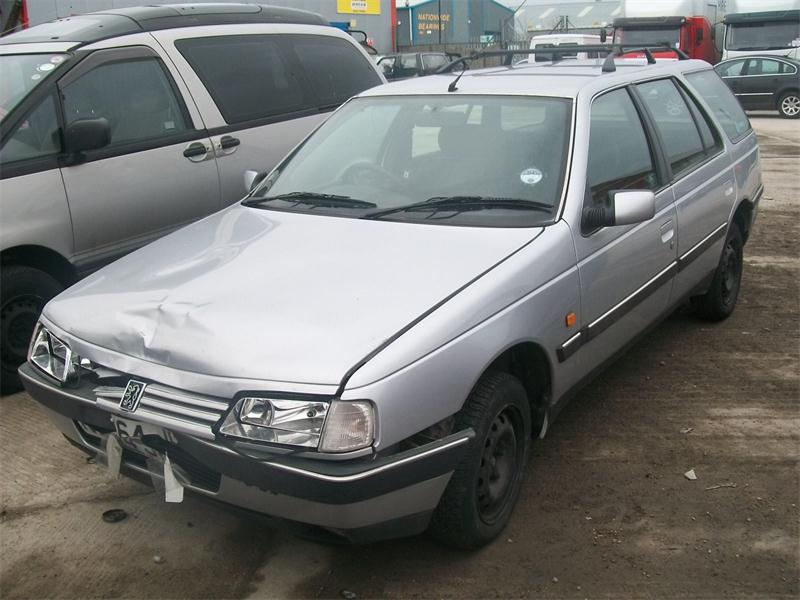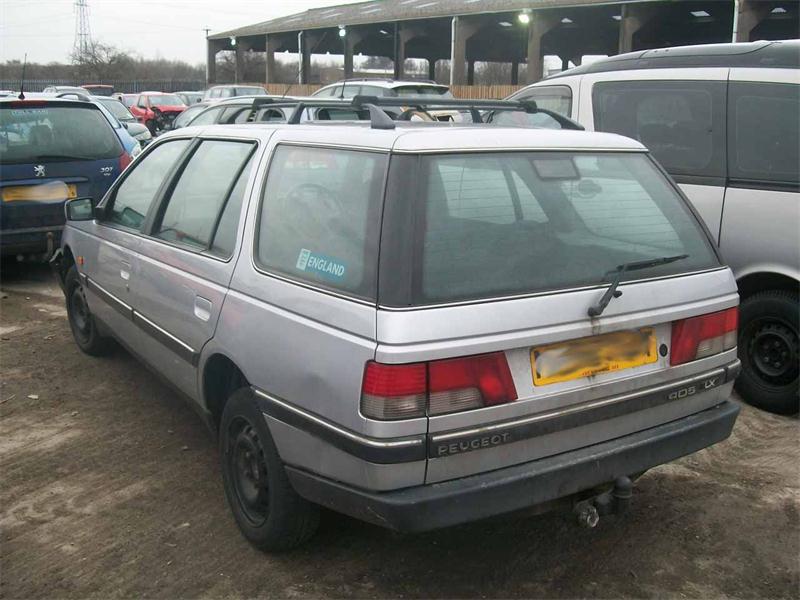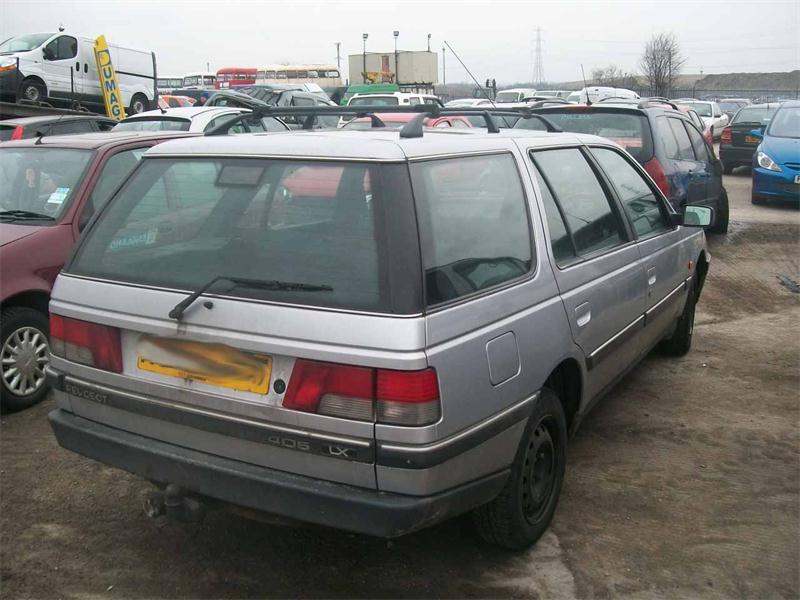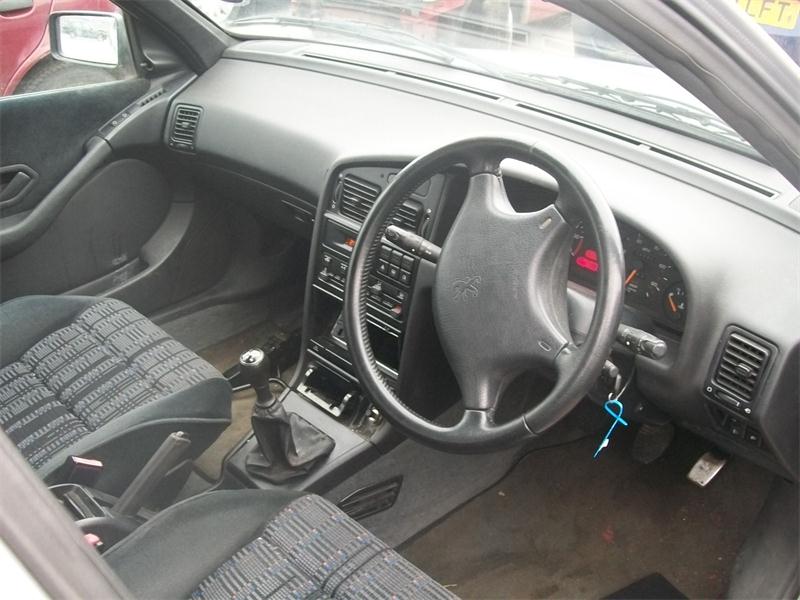 Contact us direct to get BEST PRICES : Telephone Parts : 07099 851800

from* £30

PEUGEOT 405 LXTD ABS CONTROL UNIT

add to basket (£ 30.00)

from* £30

PEUGEOT 405 LXTD ABS ECU

add to basket (£ 30.00)

from* £50

PEUGEOT 405 LXTD ABS MODULATOR

add to basket (£ 50.00)

from* £50

PEUGEOT 405 LXTD ABS PUMP

add to basket (£ 50.00)

from* £50

PEUGEOT 405 LXTD ABS PUMP/MODULATOR COMBINED

add to basket (£ 50.00)

from* £10

PEUGEOT 405 LXTD ABS SENSOR FRONT DRIVER SIDE

add to basket (£ 10.00)

from* £30

PEUGEOT 405 LXTD ABS SENSOR FRONT PASSENGER SIDE

add to basket (£ 30.00)

from* £30

PEUGEOT 405 LXTD ABS SENSOR REAR DRIVER SIDE

add to basket (£ 30.00)

from* £30

PEUGEOT 405 LXTD ABS SENSOR REAR PASSENGER SIDE

add to basket (£ 30.00)

from* £10

PEUGEOT 405 LXTD AERIAL

add to basket (£ 10.00)

from* £40

PEUGEOT 405 LXTD AIR BAG ECU

add to basket (£ 40.00)

from* £40

PEUGEOT 405 LXTD AIR CON COMPRESSOR

add to basket (£ 40.00)

from* £30

PEUGEOT 405 LXTD AIR CON ECU

add to basket (£ 30.00)

from* £40

PEUGEOT 405 LXTD AIR CON PUMP

add to basket (£ 40.00)

from* £30

PEUGEOT 405 LXTD AIR CON RADIATOR

add to basket (£ 30.00)

from* £15

PEUGEOT 405 LXTD AIR FILTER BOX

add to basket (£ 15.00)

from* £30

PEUGEOT 405 LXTD AIR FLOW METER

add to basket (£ 30.00)

from* £20

PEUGEOT 405 LXTD AIR METERING UNIT

add to basket (£ 20.00)

from* £30

PEUGEOT 405 LXTD AIRBAG ECU

add to basket (£ 30.00)

from* £150

PEUGEOT 405 LXTD AIRBAG KIT

add to basket (£ 150.00)

from* £40

PEUGEOT 405 LXTD ALLOY WHEEL

add to basket (£ 40.00)

from* £100

PEUGEOT 405 LXTD ALLOY WHEELS

add to basket (£ 100.00)

from* £30

PEUGEOT 405 LXTD ALTERNATOR

add to basket (£ 30.00)

from* £10

PEUGEOT 405 LXTD ASHTRAY

add to basket (£ 10.00)

from* £200

PEUGEOT 405 LXTD AUTOMATIC GEARBOX

add to basket (£ 200.00)

from* £20

PEUGEOT 405 LXTD BATTERY

add to basket (£ 20.00)

from* £50

PEUGEOT 405 LXTD BELL HOUSING

add to basket (£ 50.00)

from* £40

PEUGEOT 405 LXTD BODY PANELS

add to basket (£ 40.00)

from* £100

PEUGEOT 405 LXTD BODY SHELL

add to basket (£ 100.00)

from* £30

PEUGEOT 405 LXTD BONNET

add to basket (£ 30.00)

from* £10

PEUGEOT 405 LXTD BONNET RAMS

add to basket (£ 10.00)

from* £10

PEUGEOT 405 LXTD BOOT CARPET

add to basket (£ 10.00)

from* £30

PEUGEOT 405 LXTD BOOT LID

add to basket (£ 30.00)

from* £20

PEUGEOT 405 LXTD BOOT LOCK AND KEYS

add to basket (£ 20.00)

from* £30

PEUGEOT 405 LXTD BRAKE COMPENSATOR VALVE

add to basket (£ 30.00)

from* £20

PEUGEOT 405 LXTD BRAKE MASTER CYLINDER

add to basket (£ 20.00)

from* £25

PEUGEOT 405 LXTD BRAKE SERVO

add to basket (£ 25.00)

from* £25

PEUGEOT 405 LXTD BRAKE SERVO

add to basket (£ 25.00)

from* £10

PEUGEOT 405 LXTD BRAKE SHOES

add to basket (£ 10.00)

from* £10

PEUGEOT 405 LXTD BRAKE SLAVE CYLINDER

add to basket (£ 10.00)

from* £10

PEUGEOT 405 LXTD BRAKE SLAVE CYLINDER , PASSENGER SIDE

add to basket (£ 10.00)

from* £10

PEUGEOT 405 LXTD BRAKE SLAVE CYLINDER, DRIVER SIDE

add to basket (£ 10.00)

from* £50

PEUGEOT 405 LXTD BULLBAR

add to basket (£ 50.00)

from* £20

PEUGEOT 405 LXTD BUMPER END CAP , REAR PASSENGER SIDE

add to basket (£ 20.00)

from* £20

PEUGEOT 405 LXTD BUMPER END CAP, REAR DRIVER SIDE

add to basket (£ 20.00)

from* £20

PEUGEOT 405 LXTD BUMPER END CAP, FRONT DRIVER SIDE

add to basket (£ 20.00)

from* £20

PEUGEOT 405 LXTD BUMPER END CAP, FRONT PASSENGER SIDE

add to basket (£ 20.00)

from* £10

PEUGEOT 405 LXTD BUMPER GRILLE

add to basket (£ 10.00)

from* £30

PEUGEOT 405 LXTD CAMSHAFT

add to basket (£ 30.00)

from* £25

PEUGEOT 405 LXTD CARBURETTOR

add to basket (£ 25.00)

from* £60

PEUGEOT 405 LXTD CATALYTIC CONVERTER

add to basket (£ 60.00)

from* £30

PEUGEOT 405 LXTD CD MULTI CHANGER

add to basket (£ 30.00)

from* £30

PEUGEOT 405 LXTD CD PLAYER

add to basket (£ 30.00)

from* £30

PEUGEOT 405 LXTD CD PLAYER

add to basket (£ 30.00)

from* £20

PEUGEOT 405 LXTD CENTRAL LOCKING CONTROL UNIT

add to basket (£ 20.00)

from* £20

PEUGEOT 405 LXTD CENTRAL LOCKING MOTOR

add to basket (£ 20.00)

from* £20

PEUGEOT 405 LXTD CENTRAL LOCKING PUMP

add to basket (£ 20.00)

from* £20

PEUGEOT 405 LXTD CENTRAL LOCKING SOLENOID

add to basket (£ 20.00)

from* £10

PEUGEOT 405 LXTD CENTRE CONSOLE

add to basket (£ 10.00)

from* £20

PEUGEOT 405 LXTD CLOCK

add to basket (£ 20.00)

from* £20

PEUGEOT 405 LXTD CLUTCH CABLE

add to basket (£ 20.00)

from* £40

PEUGEOT 405 LXTD CLUTCH COMPLETE

add to basket (£ 40.00)

from* £20

PEUGEOT 405 LXTD CLUTCH MASTER CYLINDER

add to basket (£ 20.00)

from* £30

PEUGEOT 405 LXTD CLUTCH PEDAL

add to basket (£ 30.00)

from* £30

PEUGEOT 405 LXTD CLUTCH PLATE

add to basket (£ 30.00)

from* £20

PEUGEOT 405 LXTD CLUTCH PRESSURE PLATE

add to basket (£ 20.00)

from* £30

PEUGEOT 405 LXTD CLUTCH SLAVE CYLINDER

add to basket (£ 30.00)

from* £15

PEUGEOT 405 LXTD COIL

add to basket (£ 15.00)

from* £15

PEUGEOT 405 LXTD COIL

add to basket (£ 15.00)

from* £15

PEUGEOT 405 LXTD COIL IGNITION MODULE

add to basket (£ 15.00)

from* £15

PEUGEOT 405 LXTD COIL PACK ASSEMBLY

add to basket (£ 15.00)

from* £40

PEUGEOT 405 LXTD CRANKSHAFT

add to basket (£ 40.00)

from* £20

PEUGEOT 405 LXTD CRANKSHAFT PULLEY

add to basket (£ 20.00)

from* £40

PEUGEOT 405 LXTD CRUISE CONTROL UNIT

add to basket (£ 40.00)

from* £40

PEUGEOT 405 LXTD CV JOINT , FRONT

add to basket (£ 40.00)

from* £40

PEUGEOT 405 LXTD CV JOINT, REAR

add to basket (£ 40.00)

from* £100

PEUGEOT 405 LXTD CYLINDER HEAD

add to basket (£ 100.00)

from* £30

PEUGEOT 405 LXTD DASHBOARD

add to basket (£ 30.00)

from* £100

PEUGEOT 405 LXTD DASHBOARD COMPLETE

add to basket (£ 100.00)

from* £100

PEUGEOT 405 LXTD DIESEL CYLINDER HEAD

add to basket (£ 100.00)

from* £300

PEUGEOT 405 LXTD DIESEL ENGINE

add to basket (£ 300.00)

from* £40

PEUGEOT 405 LXTD DIESEL FUEL TANK

add to basket (£ 40.00)

from* £50

PEUGEOT 405 LXTD DIESEL FUEL TANK

add to basket (£ 50.00)

from* £60

PEUGEOT 405 LXTD DIESEL PUMP

add to basket (£ 60.00)

from* £40

PEUGEOT 405 LXTD DIGITAL CLOCK

add to basket (£ 40.00)

from* £15

PEUGEOT 405 LXTD DISTRIBUTOR

add to basket (£ 15.00)

from* £30

PEUGEOT 405 LXTD DOG GUARD

add to basket (£ 30.00)

from* £20

PEUGEOT 405 LXTD DOOR GLASS

add to basket (£ 20.00)

from* £20

PEUGEOT 405 LXTD DOOR GLASS ,PASSENGER SIDE VAN DOOR

add to basket (£ 20.00)

from* £20

PEUGEOT 405 LXTD DOOR GLASS, DRIVER SIDE VAN DOOR

add to basket (£ 20.00)

from* £20

PEUGEOT 405 LXTD DOOR LOCK BARREL WITH KEY (DRIVER SIDE)

add to basket (£ 20.00)

from* £20

PEUGEOT 405 LXTD DOOR LOCK BARREL WITH KEY (PSNGR SIDE)

add to basket (£ 20.00)

from* £25

PEUGEOT 405 LXTD DOOR LOCK MECHANISM (DRIVER SIDE)

add to basket (£ 25.00)

from* £30

PEUGEOT 405 LXTD DOOR LOCK MECHANISM (PSNGR SIDE)

add to basket (£ 30.00)

from* £40

PEUGEOT 405 LXTD DOOR LOCKS AND KEYS (COMPETE SET)

add to basket (£ 40.00)

from* £10

PEUGEOT 405 LXTD DOOR MIRROR SWITCH

add to basket (£ 10.00)

from* £20

PEUGEOT 405 LXTD DOOR MOULDING, FRONT DRIVER SIDE

add to basket (£ 20.00)

from* £20

PEUGEOT 405 LXTD DOOR MOULDING, FRONT PASSNEGER SIDE

add to basket (£ 20.00)

from* £20

PEUGEOT 405 LXTD DOOR MOULDING, REAR DRIVER SIDE

add to basket (£ 20.00)

from* £20

PEUGEOT 405 LXTD DOOR MOULDING, REAR PASSENGER SIDE

add to basket (£ 20.00)

from* £40

PEUGEOT 405 LXTD DRIVER SIDE AIRBAG

add to basket (£ 40.00)

from* £20

PEUGEOT 405 LXTD DRIVER SIDE HEADLIGHT

add to basket (£ 20.00)

from* £40

PEUGEOT 405 LXTD DRIVERS DOOR add to basket (£ 40.00)

from* £20

PEUGEOT 405 LXTD DRIVERS DOOR GLASS

add to basket (£ 20.00)

from* £5

PEUGEOT 405 LXTD DRIVERS DOOR HANDLE, EXTERIOR add to basket (£ 5.00)

from* £5

PEUGEOT 405 LXTD DRIVERS DOOR HANDLE, INTERIOR

add to basket (£ 5.00)

from* £20

PEUGEOT 405 LXTD DRIVERS DOOR MIRROR

add to basket (£ 20.00)

from* £40

PEUGEOT 405 LXTD DRIVERS SEAT

add to basket (£ 40.00)

from* £10

PEUGEOT 405 LXTD DRIVERS SIDE WING

add to basket (£ 10.00)

from* £30

PEUGEOT 405 LXTD DRIVERS SILL

add to basket (£ 30.00)

from* £40

PEUGEOT 405 LXTD DRIVERS WINDOW REGULATOR

add to basket (£ 40.00)

from* £30

PEUGEOT 405 LXTD DRIVESHAFT (REAR DRIVER SIDE)

add to basket (£ 30.00)

from* £70

PEUGEOT 405 LXTD DUAL MASS FLY WHEEL

add to basket (£ 70.00)

from* £30

PEUGEOT 405 LXTD EATATE SPOLIER

add to basket (£ 30.00)

from* £40

PEUGEOT 405 LXTD ECU

add to basket (£ 40.00)

from* £20

PEUGEOT 405 LXTD ELECTRIC AERIAL

add to basket (£ 20.00)

from* £10

PEUGEOT 405 LXTD ELECTRIC DOOR MIRROR, DRIVERSIDE

add to basket (£ 10.00)

from* £40

PEUGEOT 405 LXTD ELECTRIC DOOR MIRROR, PASSENGER SIDE

add to basket (£ 40.00)

from* £25

PEUGEOT 405 LXTD ELECTRIC FUEL PUMP

add to basket (£ 25.00)

from* £25

PEUGEOT 405 LXTD ELECTRIC RADIATOR FAN

add to basket (£ 25.00)

from* £10

PEUGEOT 405 LXTD ELECTRIC WINDOW SWITCH

add to basket (£ 10.00)

from* £15

PEUGEOT 405 LXTD ENGINE MOUNT, DRIVER SIDE

add to basket (£ 15.00)

from* £20

PEUGEOT 405 LXTD ENGINE MOUNT, PASSENGER SIDE

add to basket (£ 20.00)

from* £20

PEUGEOT 405 LXTD ENGINE PULLEY

add to basket (£ 20.00)

from* £25

PEUGEOT 405 LXTD EXHAUST MANIFOLD

add to basket (£ 25.00)

from* £50

PEUGEOT 405 LXTD EXHAUST SYSTEM

add to basket (£ 50.00)

from* £10

PEUGEOT 405 LXTD EXPANSION TANK

add to basket (£ 10.00)

from* £30

PEUGEOT 405 LXTD FLY WHEEL

add to basket (£ 30.00)

from* £10

PEUGEOT 405 LXTD FOGLAMP SWITCH

add to basket (£ 10.00)

from* £20

PEUGEOT 405 LXTD FRONT ANTIROLL BAR

add to basket (£ 20.00)

from* £100

PEUGEOT 405 LXTD FRONT AXLE

add to basket (£ 100.00)

from* £20

PEUGEOT 405 LXTD FRONT BRAKE CALIPER, DRIVER SIDE

add to basket (£ 20.00)

from* £20

PEUGEOT 405 LXTD FRONT BRAKE CALIPER, PASSENGER SIDE

add to basket (£ 20.00)

from* £10

PEUGEOT 405 LXTD FRONT BRAKE DISC

add to basket (£ 10.00)

from* £20

PEUGEOT 405 LXTD FRONT BRAKE DRUM

add to basket (£ 20.00)

from* £10

PEUGEOT 405 LXTD FRONT BRAKE PADS add to basket (£ 10.00)

from* £30

PEUGEOT 405 LXTD FRONT BUMPER

add to basket (£ 30.00)

from* £20

PEUGEOT 405 LXTD FRONT COIL SPRING

add to basket (£ 20.00)

from* £50

PEUGEOT 405 LXTD FRONT CROSS MEMBER

add to basket (£ 50.00)

from* £50

PEUGEOT 405 LXTD FRONT DIFF

add to basket (£ 50.00)

from* £40

PEUGEOT 405 LXTD FRONT DRIVER SIDE AIRBAG

add to basket (£ 40.00)

from* £30

PEUGEOT 405 LXTD FRONT DRIVESHAFT, DRIVER SIDE

add to basket (£ 30.00)

from* £30

PEUGEOT 405 LXTD FRONT DRIVESHAFT, PASSENGER SIDE

add to basket (£ 30.00)

from* £10

PEUGEOT 405 LXTD FRONT FOGLIGHT , DRIVER SIDE

add to basket (£ 10.00)

from* £10

PEUGEOT 405 LXTD FRONT FOGLIGHT, PASSENGER SIDE

add to basket (£ 10.00)

from* £10

PEUGEOT 405 LXTD FRONT GRILLE

add to basket (£ 10.00)

from* £30

PEUGEOT 405 LXTD FRONT HUB CARRIER , DRIVER SIDE

add to basket (£ 30.00)

from* £50

PEUGEOT 405 LXTD FRONT HUB CARRIER, PASSENGER SIDE

add to basket (£ 50.00)

from* £10

PEUGEOT 405 LXTD FRONT INDICATOR UNIT, DRIVER SIDE

add to basket (£ 10.00)

from* £10

PEUGEOT 405 LXTD FRONT INDICATOR UNIT, PASSENGER SIDE

add to basket (£ 10.00)

from* £10

PEUGEOT 405 LXTD FRONT MAT

add to basket (£ 10.00)

from* £25

PEUGEOT 405 LXTD FRONT PANEL

add to basket (£ 25.00)

from* £50

PEUGEOT 405 LXTD FRONT PASSENGER SIDE AIRBAG

add to basket (£ 50.00)

from* £20

PEUGEOT 405 LXTD FRONT PIPE

add to basket (£ 20.00)

from* £30

PEUGEOT 405 LXTD FRONT SEAT BELT , PASSENGER SIDE

add to basket (£ 30.00)

from* £30

PEUGEOT 405 LXTD FRONT SEAT BELT, DRIVER SIDE

add to basket (£ 30.00)

from* £30

PEUGEOT 405 LXTD FRONT SHOCK ABSORBER

add to basket (£ 30.00)

from* £20

PEUGEOT 405 LXTD FRONT SPOILER

add to basket (£ 20.00)

from* £20

PEUGEOT 405 LXTD FRONT SUSPENSION LEG

add to basket (£ 20.00)

from* £10

PEUGEOT 405 LXTD FRONT VALANCE

add to basket (£ 10.00)

from* £40

PEUGEOT 405 LXTD FRONT WHEEL HUB

add to basket (£ 40.00)

from* £20

PEUGEOT 405 LXTD FRONT WING

add to basket (£ 20.00)

from* £10

PEUGEOT 405 LXTD FRONT WIPER ARM

add to basket (£ 10.00)

from* £20

PEUGEOT 405 LXTD FRONT WIPER LINKAGE

add to basket (£ 20.00)

from* £25

PEUGEOT 405 LXTD FRONT WIPER MOTOR

add to basket (£ 25.00)

from* £30

PEUGEOT 405 LXTD FUEL CONTROL UNIT

add to basket (£ 30.00)

from* £15

PEUGEOT 405 LXTD FUEL CUT OFF UNIT

add to basket (£ 15.00)

from* £40

PEUGEOT 405 LXTD FUEL ECU

add to basket (£ 40.00)

from* £20

PEUGEOT 405 LXTD FUEL FILLER NECK

add to basket (£ 20.00)

from* £20

PEUGEOT 405 LXTD FUEL FILLER NECK PIPE

add to basket (£ 20.00)

from* £25

PEUGEOT 405 LXTD FUEL GUAGE

add to basket (£ 25.00)

from* £60

PEUGEOT 405 LXTD FUEL INJECTION PUMP

add to basket (£ 60.00)

from* £40

PEUGEOT 405 LXTD FUEL INJECTION UNIT

add to basket (£ 40.00)

from* £20

PEUGEOT 405 LXTD FUEL LINE

add to basket (£ 20.00)

from* £20

PEUGEOT 405 LXTD FUEL PRESSURE REGULATOR

add to basket (£ 20.00)

from* £15

PEUGEOT 405 LXTD FUEL PUMP ,MECHANICAL

add to basket (£ 15.00)

from* £25

PEUGEOT 405 LXTD FUEL PUMP, IN TANK

add to basket (£ 25.00)

from* £15

PEUGEOT 405 LXTD FUEL SENDER UNIT

add to basket (£ 15.00)

from* £25

PEUGEOT 405 LXTD FUSEBOX

add to basket (£ 25.00)

from* £40

PEUGEOT 405 LXTD GEAR LINKAGE

add to basket (£ 40.00)

from* £30

PEUGEOT 405 LXTD GEARBOX ECU

add to basket (£ 30.00)

from* £30

PEUGEOT 405 LXTD GEARBOX ECU

add to basket (£ 30.00)

from* £30

PEUGEOT 405 LXTD GEARSTICK

add to basket (£ 30.00)

from* £10

PEUGEOT 405 LXTD GLOVEBOX DOOR

add to basket (£ 10.00)

from* £20

PEUGEOT 405 LXTD HAND BRAKE CABLE

add to basket (£ 20.00)

from* £20

PEUGEOT 405 LXTD HAND BRAKE LEVER

add to basket (£ 20.00)

from* £100

PEUGEOT 405 LXTD HARD TOP

add to basket (£ 100.00)

from* £30

PEUGEOT 405 LXTD HATCHBACK SPOLIER

add to basket (£ 30.00)

from* £20

PEUGEOT 405 LXTD HEAD GASKET

add to basket (£ 20.00)

from* £20

PEUGEOT 405 LXTD HEADLIGHT INDICATOR SWITCH

add to basket (£ 20.00)

from* £20

PEUGEOT 405 LXTD HEADLIGHT MOTOR, DRIVER SIDE

add to basket (£ 20.00)

from* £20

PEUGEOT 405 LXTD HEADLIGHT MOTOR, PASSENGER SIDE

add to basket (£ 20.00)

from* £10

PEUGEOT 405 LXTD HEADLIGHT SURROUND, DRIVER SIDE

add to basket (£ 10.00)

from* £10

PEUGEOT 405 LXTD HEADLIGHT SURROUND, PASSENGER SIDE

add to basket (£ 10.00)

from* £20

PEUGEOT 405 LXTD HEADLIGHT SWITCH

add to basket (£ 20.00)

from* £5

PEUGEOT 405 LXTD HEADLIGHT WASHER JET, DRIVER SIDE

add to basket (£ 5.00)

from* £10

PEUGEOT 405 LXTD HEADLIGHT WASHER JET, PASSNEGER SIDE add to basket (£ 10.00)

from* £30

PEUGEOT 405 LXTD HEADLINING

add to basket (£ 30.00)

from* £10

PEUGEOT 405 LXTD HEADREST (FRONT DRIVER SIDE)

add to basket (£ 10.00)

from* £10

PEUGEOT 405 LXTD HEADREST (FRONT PSNGR SIDE)

add to basket (£ 10.00)

from* £10

PEUGEOT 405 LXTD HEADREST (REAR CENTRE)

add to basket (£ 10.00)

from* £10

PEUGEOT 405 LXTD HEADREST (REAR DRIVER SIDE)

add to basket (£ 10.00)

from* £10

PEUGEOT 405 LXTD HEADREST (REAR PSNGR SIDE)

add to basket (£ 10.00)

from* £25

PEUGEOT 405 LXTD HEAT EXCHANGER

add to basket (£ 25.00)

from* £20

PEUGEOT 405 LXTD HEAT SHIELD

add to basket (£ 20.00)

from* £30

PEUGEOT 405 LXTD HEATED REAR SCREEN

add to basket (£ 30.00)

from* £30

PEUGEOT 405 LXTD HEATED WINDSCREEN

add to basket (£ 30.00)

from* £30

PEUGEOT 405 LXTD HEATER BLOWER MOTOR

add to basket (£ 30.00)

from* £30

PEUGEOT 405 LXTD HEATER CONTROL

add to basket (£ 30.00)

from* £30

PEUGEOT 405 LXTD HEATER FAN MOTOR

add to basket (£ 30.00)

from* £10

PEUGEOT 405 LXTD HEATER MATRIX

add to basket (£ 10.00)

from* £30

PEUGEOT 405 LXTD HEATER MOTOR

add to basket (£ 30.00)

from* £20

PEUGEOT 405 LXTD HIGH LEVEL STOP LIGHT

add to basket (£ 20.00)

from* £10

PEUGEOT 405 LXTD HORN

add to basket (£ 10.00)

from* £20

PEUGEOT 405 LXTD HUB CAP

add to basket (£ 20.00)

from* £50

PEUGEOT 405 LXTD HYDRAGAS SUSPENSION PUMP

add to basket (£ 50.00)

from* £50

PEUGEOT 405 LXTD HYDRAULIC PUMP

add to basket (£ 50.00)

from* £20

PEUGEOT 405 LXTD IDLE CONTROL VALVE

add to basket (£ 20.00)

from* £20

PEUGEOT 405 LXTD IDLE STABILISATION VALVE add to basket (£ 20.00)

from* £20

PEUGEOT 405 LXTD IGNITION AMPLIFIER add to basket (£ 20.00)

from* £25

PEUGEOT 405 LXTD IGNITION BARREL AND KEY add to basket (£ 25.00)

from* £15

PEUGEOT 405 LXTD IGNITION COIL add to basket (£ 15.00)

from* £40

PEUGEOT 405 LXTD IGNITION CONTROL UNIT/ECU

add to basket (£ 40.00)

from* £40

PEUGEOT 405 LXTD IGNITION MODULE

add to basket (£ 40.00)

from* £20

PEUGEOT 405 LXTD IGNITION SWITCH

add to basket (£ 20.00)

from* £10

PEUGEOT 405 LXTD INDICATOR HEADLIGHT SWITCH STALK

add to basket (£ 10.00)

from* £20

PEUGEOT 405 LXTD INDICATOR STALK

add to basket (£ 20.00)

from* £10

PEUGEOT 405 LXTD INDICATOR SWITCH - STALK

add to basket (£ 10.00)

from* £20

PEUGEOT 405 LXTD INJECTOR

add to basket (£ 20.00)

from* £60

PEUGEOT 405 LXTD INJECTOR PUMP

add to basket (£ 60.00)

from* £40

PEUGEOT 405 LXTD INLET MANIFOLD

add to basket (£ 40.00)

from* £10

PEUGEOT 405 LXTD INNER WING

add to basket (£ 10.00)

from* £20

PEUGEOT 405 LXTD INSTRUMENT CLUSTER add to basket (£ 20.00)

from* £30

PEUGEOT 405 LXTD INTERCOOLER

add to basket (£ 30.00)

from* £10

PEUGEOT 405 LXTD INTERIOR DOOR TRIM , FRONT DRIVER SIDE add to basket (£ 10.00)

from* £10

PEUGEOT 405 LXTD INTERIOR DOOR TRIM, FRONT PASSENGER SIDE add to basket (£ 10.00)

from* £10

PEUGEOT 405 LXTD INTERIOR DOOR TRIM, REAR DRIVER SIDE add to basket (£ 10.00)

from* £10

PEUGEOT 405 LXTD INTERIOR DOOR TRIM, REAR PASSENGER SIDE add to basket (£ 10.00)

from* £10

PEUGEOT 405 LXTD INTERIOR LIGHT

add to basket (£ 10.00)

from* £20

PEUGEOT 405 LXTD LAMBDA SENSOR

add to basket (£ 20.00)

from* £20

PEUGEOT 405 LXTD LANDING PANEL

add to basket (£ 20.00)

from* £30

PEUGEOT 405 LXTD LAP BELT

add to basket (£ 30.00)

from* £30

PEUGEOT 405 LXTD LEAF SPRING

add to basket (£ 30.00)

from* £40

PEUGEOT 405 LXTD LOAD SENSING VALVE

add to basket (£ 40.00)

from* £20

PEUGEOT 405 LXTD LUGGAGE COVER

add to basket (£ 20.00)

from* £20

PEUGEOT 405 LXTD MANUAL DOOR MIRROR , DRIVER SIDE

add to basket (£ 20.00)

from* £10

PEUGEOT 405 LXTD MANUAL DOOR MIRROR , PASSENGER SIDE

add to basket (£ 10.00)

from* £100

PEUGEOT 405 LXTD MANUAL GEARBOX

add to basket (£ 100.00)

from* £20

PEUGEOT 405 LXTD MIDDLE EXHAUST SECTION

add to basket (£ 20.00)

from* £20

PEUGEOT 405 LXTD MUD FLAPS

add to basket (£ 20.00)

from* £40

PEUGEOT 405 LXTD MULTI POINT INJECTION UNIT

add to basket (£ 40.00)

from* £10

PEUGEOT 405 LXTD NUMBER PLATE LIGHT

add to basket (£ 10.00)

from* £30

PEUGEOT 405 LXTD OIL COOLER

add to basket (£ 30.00)

from* £10

PEUGEOT 405 LXTD OIL FILLER CAP

add to basket (£ 10.00)

from* £25

PEUGEOT 405 LXTD OIL PUMP

add to basket (£ 25.00)

from* £15

PEUGEOT 405 LXTD OXYGEN SENSOR

add to basket (£ 15.00)

from* £30

PEUGEOT 405 LXTD PARCEL SHELF

add to basket (£ 30.00)

from* £40

PEUGEOT 405 LXTD PASSENGER DOOR

add to basket (£ 40.00)

from* £20

PEUGEOT 405 LXTD PASSENGER DOOR GLASS

add to basket (£ 20.00)

from* £5

PEUGEOT 405 LXTD PASSENGER DOOR HANDLE, EXTERIOR add to basket (£ 5.00)

from* £5

PEUGEOT 405 LXTD PASSENGER DOOR HANDLE, INTERIOR add to basket (£ 5.00)

from* £20

PEUGEOT 405 LXTD PASSENGER DOOR MIRROR

add to basket (£ 20.00)

from* £20

PEUGEOT 405 LXTD PASSENGER HEADLIGHT

add to basket (£ 20.00)

from* £40

PEUGEOT 405 LXTD PASSENGER SEAT

add to basket (£ 40.00)

from* £50

PEUGEOT 405 LXTD PASSENGER SIDE AIRBAG

add to basket (£ 50.00)

from* £20

PEUGEOT 405 LXTD PASSENGER SIDE WING add to basket (£ 20.00)

from* £30

PEUGEOT 405 LXTD PASSENGER SILL add to basket (£ 30.00)

from* £40

PEUGEOT 405 LXTD PASSENGER WINDOW REGULATOR

add to basket (£ 40.00)

from* £400

PEUGEOT 405 LXTD PETROL ENGINE

add to basket (£ 400.00)

from* £20

PEUGEOT 405 LXTD PETROL FUEL TANK

add to basket (£ 20.00)

from* £40

PEUGEOT 405 LXTD PETROL FUEL TANK

add to basket (£ 40.00)

from* £50

PEUGEOT 405 LXTD POWER STEERING BOX

add to basket (£ 50.00)

from* £50

PEUGEOT 405 LXTD POWER STEERING HOSES

add to basket (£ 50.00)

from* £30

PEUGEOT 405 LXTD POWER STEERING PUMP

add to basket (£ 30.00)

from* £30

PEUGEOT 405 LXTD POWER STEERING RACK

add to basket (£ 30.00)

from* £50

PEUGEOT 405 LXTD POWERED STEERING BOX

add to basket (£ 50.00)

from* £30

PEUGEOT 405 LXTD POWERED STEERING RACK

add to basket (£ 30.00)

from* £50

PEUGEOT 405 LXTD PROPSHAFT

add to basket (£ 50.00)

from* £30

PEUGEOT 405 LXTD PROPSHAFT COUPLING

add to basket (£ 30.00)

from* £20

PEUGEOT 405 LXTD PULLEY

add to basket (£ 20.00)

from* £20

PEUGEOT 405 LXTD QUARTER PANEL (REAR DRIVER SIDE)

add to basket (£ 20.00)

from* £20

PEUGEOT 405 LXTD QUARTER PANEL (REAR PSNGR SIDE)

add to basket (£ 20.00)

from* £10

PEUGEOT 405 LXTD QUARTERLIGHT (FRONT DRIVER SIDE)

add to basket (£ 10.00)

from* £10

PEUGEOT 405 LXTD QUARTERLIGHT (FRONT PSNGR SIDE)

add to basket (£ 10.00)

from* £10

PEUGEOT 405 LXTD QUARTERLIGHT (REAR DRIVER SIDE)

add to basket (£ 10.00)

from* £10

PEUGEOT 405 LXTD QUARTERLIGHT (REAR PSNGR SIDE)

add to basket (£ 10.00)

from* £20

PEUGEOT 405 LXTD RADIATOR

add to basket (£ 20.00)

from* £10

PEUGEOT 405 LXTD RADIATOR EXPANSION BOTTLE

add to basket (£ 10.00)

from* £15

PEUGEOT 405 LXTD RADIATOR FAN COWLING

add to basket (£ 15.00)

from* £20

PEUGEOT 405 LXTD RADIATOR FAN MOTOR

add to basket (£ 20.00)

from* £15

PEUGEOT 405 LXTD RADIATOR HOSE

add to basket (£ 15.00)

from* £20

PEUGEOT 405 LXTD RADIO

add to basket (£ 20.00)

from* £30

PEUGEOT 405 LXTD RADIO

add to basket (£ 30.00)

from* £50

PEUGEOT 405 LXTD REAR AXLE

add to basket (£ 50.00)

from* £30

PEUGEOT 405 LXTD REAR BOOT SPOILER

add to basket (£ 30.00)

from* £20

PEUGEOT 405 LXTD REAR BRAKE CALIPER , DRIVER SIDE

add to basket (£ 20.00)

from* £20

PEUGEOT 405 LXTD REAR BRAKE CALIPER, PASSENGER SIDE

add to basket (£ 20.00)

from* £10

PEUGEOT 405 LXTD REAR BRAKE DISC

add to basket (£ 10.00)

from* £20

PEUGEOT 405 LXTD REAR BRAKE DRUM

add to basket (£ 20.00)

from* £10

PEUGEOT 405 LXTD REAR BRAKE PADS add to basket (£ 10.00)

from* £10

PEUGEOT 405 LXTD REAR BRAKE SLAVE CYLINDER

add to basket (£ 10.00)

from* £30

PEUGEOT 405 LXTD REAR BUMPER

add to basket (£ 30.00)

from* £20

PEUGEOT 405 LXTD REAR COIL SPRING

add to basket (£ 20.00)

from* £70

PEUGEOT 405 LXTD REAR DIFF

add to basket (£ 70.00)

from* £40

PEUGEOT 405 LXTD REAR DRIVERS DOOR add to basket (£ 40.00)

from* £20

PEUGEOT 405 LXTD REAR DRIVERS DOOR GLASS

add to basket (£ 20.00)

from* £5

PEUGEOT 405 LXTD REAR DRIVERS DOOR HANDLE, EXTERIOR add to basket (£ 5.00)

from* £5

PEUGEOT 405 LXTD REAR DRIVERS DOOR HANDLE, INTERIOR add to basket (£ 5.00)

from* £30

PEUGEOT 405 LXTD REAR DRIVESHAFT, PASSENGER SIDE

add to basket (£ 30.00)

from* £20

PEUGEOT 405 LXTD REAR EXHAUST BOX

add to basket (£ 20.00)

from* £20

PEUGEOT 405 LXTD REAR EXHAUST PIPE

add to basket (£ 20.00)

from* £10

PEUGEOT 405 LXTD REAR FOGLIGHT

add to basket (£ 10.00)

from* £15

PEUGEOT 405 LXTD REAR LIGHT UNIT , DRIVERS SIDE

add to basket (£ 15.00)

from* £10

PEUGEOT 405 LXTD REAR LIGHT UNIT, PASSENGER SIDE

add to basket (£ 10.00)

from* £10

PEUGEOT 405 LXTD REAR MAT

add to basket (£ 10.00)

from* £40

PEUGEOT 405 LXTD REAR PASSENGER DOOR

add to basket (£ 40.00)

from* £20

PEUGEOT 405 LXTD REAR PASSENGER DOOR GLASS

add to basket (£ 20.00)

from* £5

PEUGEOT 405 LXTD REAR PASSENGER DOOR HANDLE, EXTERIOR add to basket (£ 5.00)

from* £5

PEUGEOT 405 LXTD REAR PASSENGER DOOR HANDLE, INTERIOR add to basket (£ 5.00)

from* £20

PEUGEOT 405 LXTD REAR QUARTER , PASSENGER SIDE

add to basket (£ 20.00)

from* £50

PEUGEOT 405 LXTD REAR QUARTER, DRIVER SIDE

add to basket (£ 50.00)

from* £30

PEUGEOT 405 LXTD REAR RADIUS ARM , PASSENGER SIDE

add to basket (£ 30.00)

from* £30

PEUGEOT 405 LXTD REAR RADIUS ARM, DRIVER SIDE

add to basket (£ 30.00)

from* £30

PEUGEOT 405 LXTD REAR SCREEN

add to basket (£ 30.00)

from* £30

PEUGEOT 405 LXTD REAR SEAT

add to basket (£ 30.00)

from* £30

PEUGEOT 405 LXTD REAR SEAT BELT , DRIVER SIDE

add to basket (£ 30.00)

from* £30

PEUGEOT 405 LXTD REAR SEAT BELT , PASSENGER SIDE

add to basket (£ 30.00)

from* £30

PEUGEOT 405 LXTD REAR SHOCK ABSORBER

add to basket (£ 30.00)

from* £20

PEUGEOT 405 LXTD REAR SUSPENSION LEG

add to basket (£ 20.00)

from* £40

PEUGEOT 405 LXTD REAR VIEW MIRROR

add to basket (£ 40.00)

from* £40

PEUGEOT 405 LXTD REAR WHEEL HUB

add to basket (£ 40.00)

from* £10

PEUGEOT 405 LXTD REAR WIPER ARM

add to basket (£ 10.00)

from* £20

PEUGEOT 405 LXTD REAR WIPER LINKAGE

add to basket (£ 20.00)

from* £25

PEUGEOT 405 LXTD REAR WIPER MOTOR

add to basket (£ 25.00)

from* £10

PEUGEOT 405 LXTD REPEATER LIGHT , PASSENGER SIDE add to basket (£ 10.00)

from* £10

PEUGEOT 405 LXTD REPEATER LIGHT, DRIVER SIDE add to basket (£ 10.00)

from* £40

PEUGEOT 405 LXTD REV COUNTER

add to basket (£ 40.00)

from* £20

PEUGEOT 405 LXTD ROCKER COVER

add to basket (£ 20.00)

from* £30

PEUGEOT 405 LXTD ROCKER SHAFT

add to basket (£ 30.00)

from* £10

PEUGEOT 405 LXTD ROOF AERIAL

add to basket (£ 10.00)

from* £30

PEUGEOT 405 LXTD ROOF RACK

add to basket (£ 30.00)

from* £30

PEUGEOT 405 LXTD ROOF RAILS

add to basket (£ 30.00)

from* £100

PEUGEOT 405 LXTD ROOF SECTION

add to basket (£ 100.00)

from* £20

PEUGEOT 405 LXTD SEAT BACK add to basket (£ 20.00)

from* £30

PEUGEOT 405 LXTD SEAT BELT ANCHOR, FRONT PASSENGER SIDE

add to basket (£ 30.00)

from* £30

PEUGEOT 405 LXTD SEAT BELT ANCHOR, REAR DRIVER SIDE

add to basket (£ 30.00)

from* £30

PEUGEOT 405 LXTD SEAT BELT ANCHOR, REAR PASSENGER SIDE

add to basket (£ 30.00)

from* £30

PEUGEOT 405 LXTD SEAT BELT ANCHOR,FRONT DRIVER SIDE

add to basket (£ 30.00)

from* £30

PEUGEOT 405 LXTD SEAT BELT PRETENSIONER ,DRIVER SIDE

add to basket (£ 30.00)

from* £30

PEUGEOT 405 LXTD SEAT BELT PRETENSIONER ,PASSENGER SIDE

add to basket (£ 30.00)

from* £20

PEUGEOT 405 LXTD SEAT BOTTOM add to basket (£ 20.00)

from* £50

PEUGEOT 405 LXTD SIDE DOOR , PASSENGER SIDE add to basket (£ 50.00)

from* £50

PEUGEOT 405 LXTD SIDE DOOR, DRIVERS SIDE add to basket (£ 50.00)

from* £10

PEUGEOT 405 LXTD SIDE LIGHT UNIT , DRIVER SIDE

add to basket (£ 10.00)

from* £10

PEUGEOT 405 LXTD SIDE LIGHT UNIT , PASSENGER SIDE

add to basket (£ 10.00)

from* £20

PEUGEOT 405 LXTD SIDE SKIRTS , DRIVER SIDE

add to basket (£ 20.00)

from* £20

PEUGEOT 405 LXTD SIDE SKIRTS, PASSENGER SIDE

add to basket (£ 20.00)

from* £20

PEUGEOT 405 LXTD SIDE STEP , DRIVER SIDE

add to basket (£ 20.00)

from* £40

PEUGEOT 405 LXTD SIDE STEP , PASSENGER SIDE

add to basket (£ 40.00)

from* £25

PEUGEOT 405 LXTD SINGLE POINT INJECTION UNIT

add to basket (£ 25.00)

from* £30

PEUGEOT 405 LXTD SLAM PANEL add to basket (£ 30.00)

from* £40

PEUGEOT 405 LXTD SLIDING DOOR

add to basket (£ 40.00)

from* £100

PEUGEOT 405 LXTD SOFT TOP

add to basket (£ 100.00)

from* £100

PEUGEOT 405 LXTD SOFT TOP

add to basket (£ 100.00)

from* £100

PEUGEOT 405 LXTD SOFT TOP AND FRAME add to basket (£ 100.00)

from* £100

PEUGEOT 405 LXTD SOFT TOP COVER

add to basket (£ 100.00)

from* £100

PEUGEOT 405 LXTD SOFT TOP FRAME

add to basket (£ 100.00)

from* £20

PEUGEOT 405 LXTD SPACE SAVER WHEEL

add to basket (£ 20.00)

from* £40

PEUGEOT 405 LXTD SPEEDO

add to basket (£ 40.00)

from* £20

PEUGEOT 405 LXTD SPEEDO CABLE

add to basket (£ 20.00)

from* £30

PEUGEOT 405 LXTD SPEEDO ELECTRIC

add to basket (£ 30.00)

from* £30

PEUGEOT 405 LXTD SPEEDO HEAD

add to basket (£ 30.00)

from* £10

PEUGEOT 405 LXTD SPEEDO SENSOR

add to basket (£ 10.00)

from* £20

PEUGEOT 405 LXTD SPEEDO TRANSDUCER

add to basket (£ 20.00)

from* £10

PEUGEOT 405 LXTD SPOT LIGHT , FRONT DRIVERS SIDE add to basket (£ 10.00)

from* £10

PEUGEOT 405 LXTD SPOT LIGHT, FRONT PASSENGER SIDE

add to basket (£ 10.00)

from* £25

PEUGEOT 405 LXTD STARTER MOTOR

add to basket (£ 25.00)

from* £20

PEUGEOT 405 LXTD STEEL SUNROOF add to basket (£ 20.00)

from* £10

PEUGEOT 405 LXTD STEEL WHEEL

add to basket (£ 10.00)

from* £30

PEUGEOT 405 LXTD STEERING BOX

add to basket (£ 30.00)

from* £30

PEUGEOT 405 LXTD STEERING COLUMN

add to basket (£ 30.00)

from* £30

PEUGEOT 405 LXTD STEERING COLUMN COWLING

add to basket (£ 30.00)

from* £20

PEUGEOT 405 LXTD STEERING COUPLING

add to basket (£ 20.00)

from* £30

PEUGEOT 405 LXTD STEERING IDLER

add to basket (£ 30.00)

from* £40

PEUGEOT 405 LXTD STEERING LOCK AND KEY

add to basket (£ 40.00)

from* £30

PEUGEOT 405 LXTD STEERING RACK , MANULA

add to basket (£ 30.00)

from* £20

PEUGEOT 405 LXTD STEERING WHEEL

add to basket (£ 20.00)

from* £40

PEUGEOT 405 LXTD STEERING WHEEL WITH AIRBAG

add to basket (£ 40.00)

from* £15

PEUGEOT 405 LXTD STEPPER MOTOR

add to basket (£ 15.00)

from* £30

PEUGEOT 405 LXTD STUB AXLE (FRONT DRIVER SIDE)

add to basket (£ 30.00)

from* £30

PEUGEOT 405 LXTD STUB AXLE (FRONT PSNGR SIDE)

add to basket (£ 30.00)

from* £30

PEUGEOT 405 LXTD STUB AXLE (REAR DRIVER SIDE)

add to basket (£ 30.00)

from* £30

PEUGEOT 405 LXTD STUB AXLE (REAR PSNGR SIDE)

add to basket (£ 30.00)

from* £50

PEUGEOT 405 LXTD SUBFRAME (FRONT)

add to basket (£ 50.00)

from* £50

PEUGEOT 405 LXTD SUBFRAME (REAR)

add to basket (£ 50.00)

from* £20

PEUGEOT 405 LXTD SUMP

add to basket (£ 20.00)

from* £20

PEUGEOT 405 LXTD SUMP COVER

add to basket (£ 20.00)

from* £10

PEUGEOT 405 LXTD SUN VISOR , DRIVERS SIDE

add to basket (£ 10.00)

from* £10

PEUGEOT 405 LXTD SUN VISOR , PASSENGER SIDE add to basket (£ 10.00)

from* £30

PEUGEOT 405 LXTD SUNROOF GLASS

add to basket (£ 30.00)

from* £20

PEUGEOT 405 LXTD SUNROOF MOTOR

add to basket (£ 20.00)

from* £15

PEUGEOT 405 LXTD TAIL LAMP UNIT , DRIVERS SIDE

add to basket (£ 15.00)

from* £10

PEUGEOT 405 LXTD TAIL LAMP UNIT , PASSENGER SIDE

add to basket (£ 10.00)

from* £40

PEUGEOT 405 LXTD TAILGATE

add to basket (£ 40.00)

from* £60

PEUGEOT 405 LXTD TAILGATE GLASS

add to basket (£ 60.00)

from* £20

PEUGEOT 405 LXTD TAILGATE LOCK AND KEYS add to basket (£ 20.00)

from* £10

PEUGEOT 405 LXTD TAILGATE STRUT, DRIVERS SIDE

add to basket (£ 10.00)

from* £10

PEUGEOT 405 LXTD TAILGATE STRUT, PASSENGER SIDE add to basket (£ 10.00)

from* £15

PEUGEOT 405 LXTD THERMOSTAT HOUSING

add to basket (£ 15.00)

from* £25

PEUGEOT 405 LXTD THROTTLE BODY

add to basket (£ 25.00)

from* £25

PEUGEOT 405 LXTD THROTTLE BODY HOUSING

add to basket (£ 25.00)

from* £25

PEUGEOT 405 LXTD THROTTLE POTENSIOMETER

add to basket (£ 25.00)

from* £20

PEUGEOT 405 LXTD TIE ROD , FRONT DRIVERS SIDE

add to basket (£ 20.00)

from* £20

PEUGEOT 405 LXTD TIE ROD ,FRONT PASSENGER SIDE

add to basket (£ 20.00)

from* £20

PEUGEOT 405 LXTD TIMING COVER

add to basket (£ 20.00)

from* £200

PEUGEOT 405 LXTD TIPTRONIC GEARBOX

add to basket (£ 200.00)

from* £30

PEUGEOT 405 LXTD TOOL KIT

add to basket (£ 30.00)

from* £100

PEUGEOT 405 LXTD TORQUE COVERTOR

add to basket (£ 100.00)

from* £30

PEUGEOT 405 LXTD TOWBAR

add to basket (£ 30.00)

from* £35

PEUGEOT 405 LXTD TOWBAR AND ELECTRICS

add to basket (£ 35.00)

from* £20

PEUGEOT 405 LXTD TRACK CONTROL ARM , FRONT DRIVERS SIDE

add to basket (£ 20.00)

from* £20

PEUGEOT 405 LXTD TRACK CONTROL ARM , FRONT PASSENGER SIDE

add to basket (£ 20.00)

from* £100

PEUGEOT 405 LXTD TRANSFER BOX

add to basket (£ 100.00)

from* £60

PEUGEOT 405 LXTD TURBO CHARGER

add to basket (£ 60.00)

from* £10

PEUGEOT 405 LXTD TYRE

add to basket (£ 10.00)

from* £25

PEUGEOT 405 LXTD VACUUM PUMP

add to basket (£ 25.00)

from* £25

PEUGEOT 405 LXTD VISCOUS FAN

add to basket (£ 25.00)

from* £100

PEUGEOT 405 LXTD VISCOUS COUPLING

add to basket (£ 100.00)

from* £25

PEUGEOT 405 LXTD VISCOUS FAN

add to basket (£ 25.00)

from* £10

PEUGEOT 405 LXTD WASHER BOTTLE

add to basket (£ 10.00)

from* £5

PEUGEOT 405 LXTD WASHER JET

add to basket (£ 5.00)

from* £10

PEUGEOT 405 LXTD WASHER MOTOR

add to basket (£ 10.00)

from* £20

PEUGEOT 405 LXTD WATER PUMP

add to basket (£ 20.00)

from* £10

PEUGEOT 405 LXTD WHEEL ARCH MOULDING

add to basket (£ 10.00)

from* £80

PEUGEOT 405 LXTD WHEEL BRACKET add to basket (£ 80.00)

from* £20

PEUGEOT 405 LXTD WHEEL JACK AND BRACE

add to basket (£ 20.00)

from* £10

PEUGEOT 405 LXTD WHEEL TRIM X 1

add to basket (£ 10.00)

from* £20

PEUGEOT 405 LXTD WHEEL TRIM X SET4

add to basket (£ 20.00)

from* £100

PEUGEOT 405 LXTD WHEELS

add to basket (£ 100.00)

from* £10

PEUGEOT 405 LXTD WINDOW SWITCH

add to basket (£ 10.00)

from* £10

PEUGEOT 405 LXTD WINDOW WINDER MECHANISM (FRONT DRIVER SIDE)

add to basket (£ 10.00)

from* £10

PEUGEOT 405 LXTD WINDOW WINDER MECHANISM (FRONT PSNGR SIDE)

add to basket (£ 10.00)

from* £10

PEUGEOT 405 LXTD WINDOW WINDER MECHANISM (REAR DRIVER SIDE)

add to basket (£ 10.00)

from* £10

PEUGEOT 405 LXTD WINDOW WINDER MECHANISM (REAR PSNGR SIDE)

add to basket (£ 10.00)

from* £20

PEUGEOT 405 LXTD WINDOW WINDER MOTOR (FRONT DRIVER SIDE)

add to basket (£ 20.00)

from* £20

PEUGEOT 405 LXTD WINDOW WINDER MOTOR (FRONT PSNGR SIDE)

add to basket (£ 20.00)

from* £20

PEUGEOT 405 LXTD WINDOW WINDER MOTOR (REAR DRIVER SIDE)

add to basket (£ 20.00)

from* £20

PEUGEOT 405 LXTD WINDOW WINDER MOTOR (REAR PSNGR SIDE)

add to basket (£ 20.00)

from* £20

PEUGEOT 405 LXTD WINDSCREEN

add to basket (£ 20.00)

from* £20

PEUGEOT 405 LXTD WIPER SWITCH

add to basket (£ 20.00)

from* £20

PEUGEOT 405 LXTD WIRING LOOM

add to basket (£ 20.00)

from* £20

PEUGEOT 405 LXTD WISHBONE (FRONT DRIVER SIDE)

add to basket (£ 20.00)

from* £20

PEUGEOT 405 LXTD WISHBONE (FRONT PSNGR SIDE) add to basket (£ 20.00)

from* £20

PEUGEOT 405 LXTD WISHBONE (REAR DRIVER SIDE)

add to basket (£ 20.00)

from* £20

PEUGEOT 405 LXTD WISHBONE (REAR PSNGR SIDE)

add to basket (£ 20.00)